Ducati recently announced the debut of the brand new MY2022 of the Panigale V4 and V4S superbikes. The bikes have got the same 1103cc Desmo V4 engine but plenty of tweaks improve both peak power and throttle response. A new oil pump stops the loss of energy from the engine and also they have increased the size of the outlet on the silencer, reducing back pressure for a free flow of air combined with the new dedicated map.
Generating a maximum power figure of 215.5hp at 13,000 rpm, the 2022 model develops 1.5 horsepower more in comparison to the previous-gen model while the torque has been reduced by 0.4Nm to 123.6Nm at 9500rpm. The revised gear ratios in first, second, and sixth gears are now more specific to track riding with the first gear that has been lengthened by 11.6% and second by 5.6%. The bike can get down into the more low-speed corners with more engine braking and better acceleration as it exists.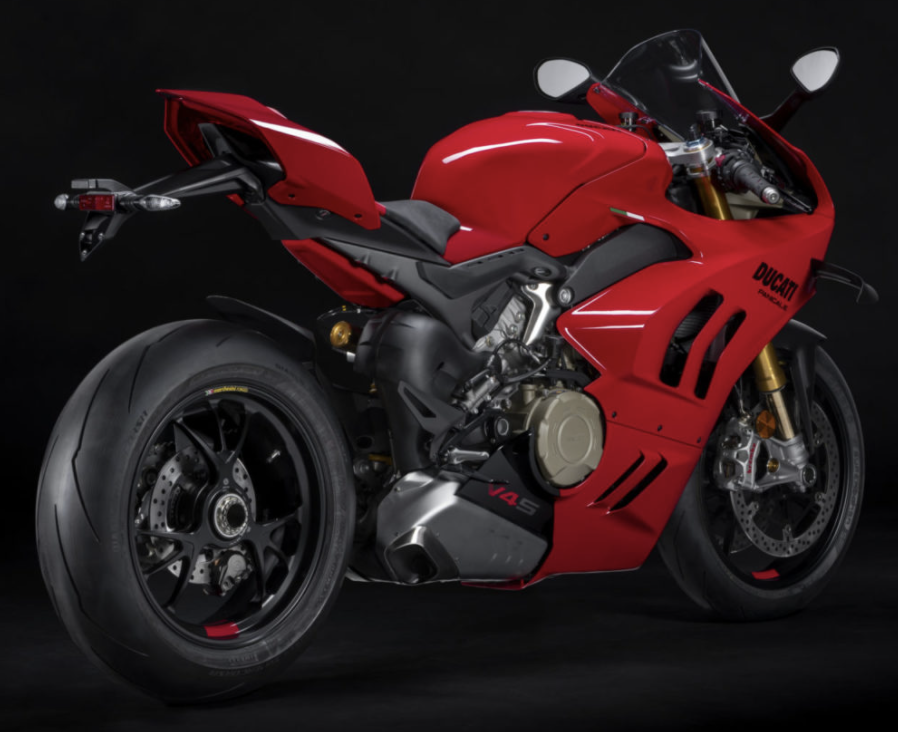 On top of that, the rev jump down between the first and second gear is now smaller and it allows the quick shifter to work better. There's a 1.8% longer sixth gear which adds another 5kmph to the top speed. The new titanium full-race system that is optional, makes another 12.5 horsepower and takes it up to 228hp along with more torque and shelling five kilos of the weight.