2020 BS6 Jawa Forty Two Starts Reaching Dealerships:
Classic Legends recently updated the specs of the Jawa and the Jawa Forty Two on their official website. The BS6-compliant models are powered by the same 293cc, liquid-cooled, fuel-injected, DOHC engine which now generates 26.51 PS of maximum power and 27.05 Nm of peak torque. In comparison, the BS4 model was good for 27.37 PS (27 BHP) of power and 28 Nm of torque. So the power has dropped by 0.86 PS and the torque has been dropped by 0.95 Nm. As per the official website, the weight of the motorcycles now stands at 172 kgs, making the BS6 models heavier by 2 kgs as the BS4 models were listed with a weight of 170 kgs.
2020 BS6 Jawa Forty Two Video
https://www.youtube.com/watch?v=p7mhIraeeiY The 2020 BS6 Jawa Forty Two has started reaching dealerships and a YouTube channel by the name Enjoyker Sumit has recently posted a walkaround video of the updated model explaining the key differences in comparison to the BS4 version of the motorcycle. When compared to the BS4 model, the 2020 BS6-compliant Jawa Forty Two doesn't feature single-piece twin exhausts. Classic Legends has added a large catalytic converter to make the motorcycle comply with the strict BS6 emission norms.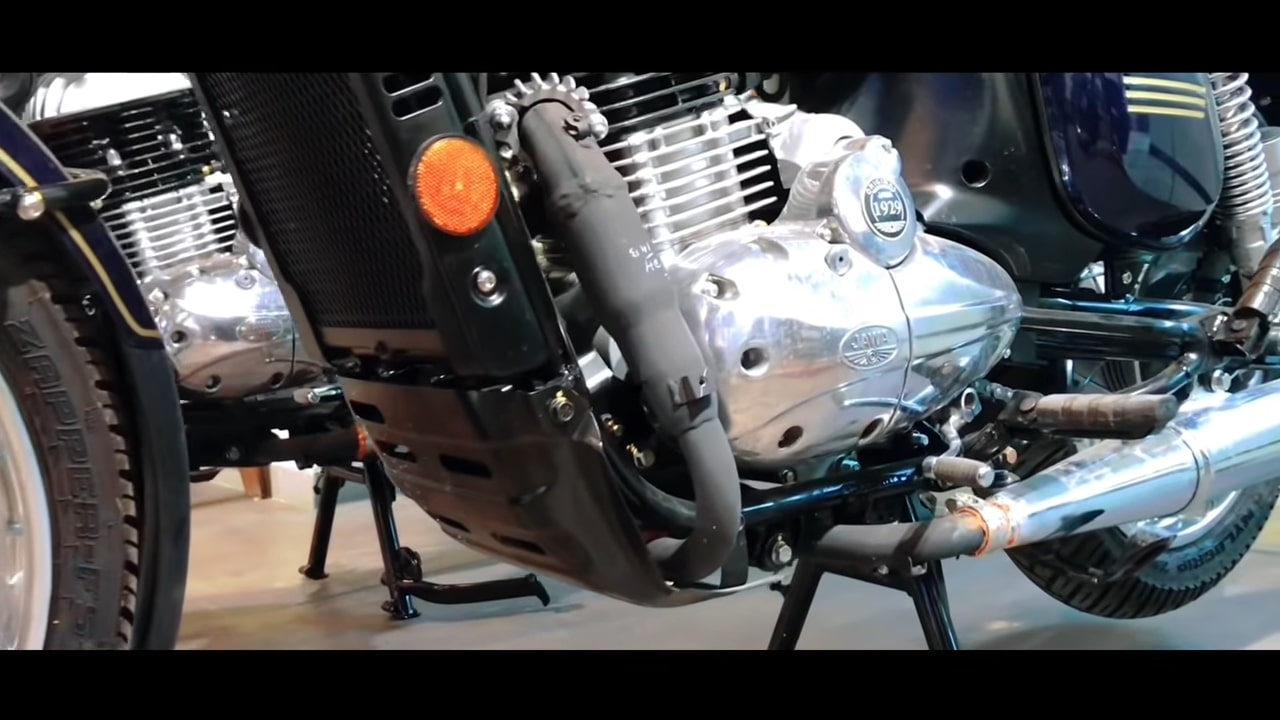 In terms of the visual changes, the header pipe from the engine is now routed to the catalytic converter which has been further joined with the muffler. In the video and the images, the bike is not looking good as the dealership has not yet installed the chrome covers to hide the catalytic convertor. With the addition of the chrome covers, the bike will look more or less similar to the BS4 model. Here are the live photos of the 2020 BS6 Jawa Forty Two.
2020 BS6 Jawa Forty Two Photos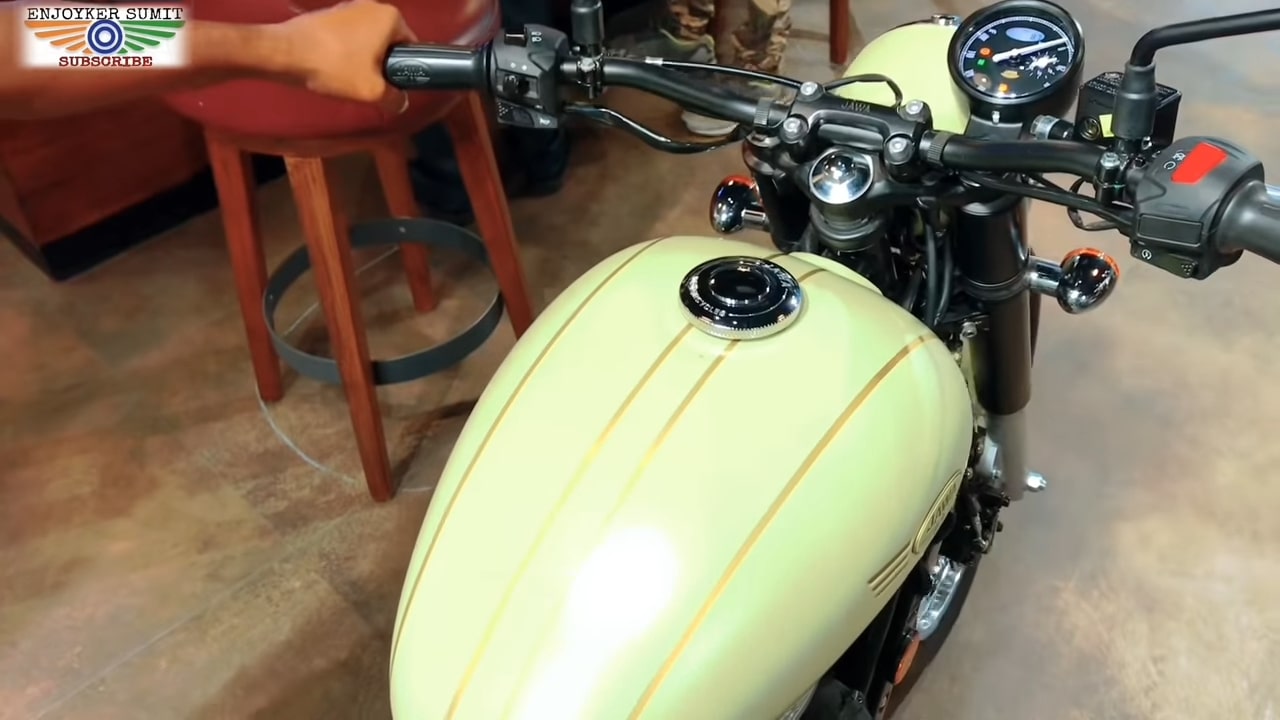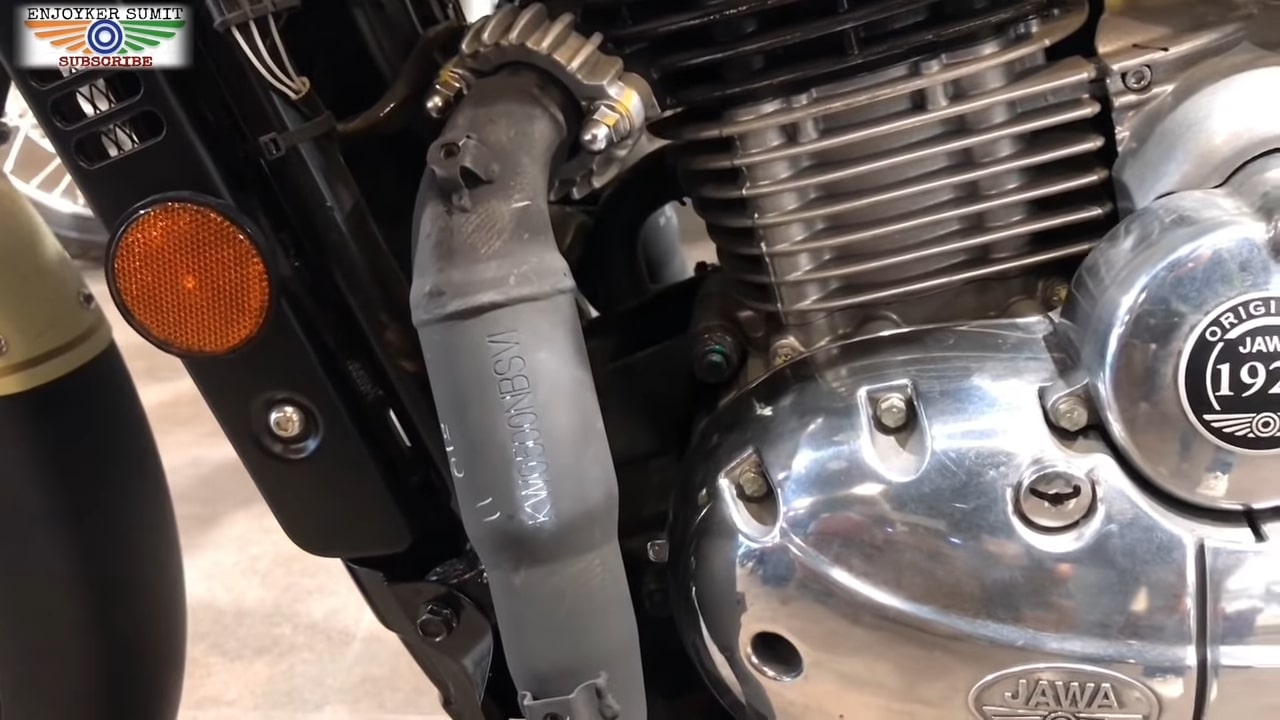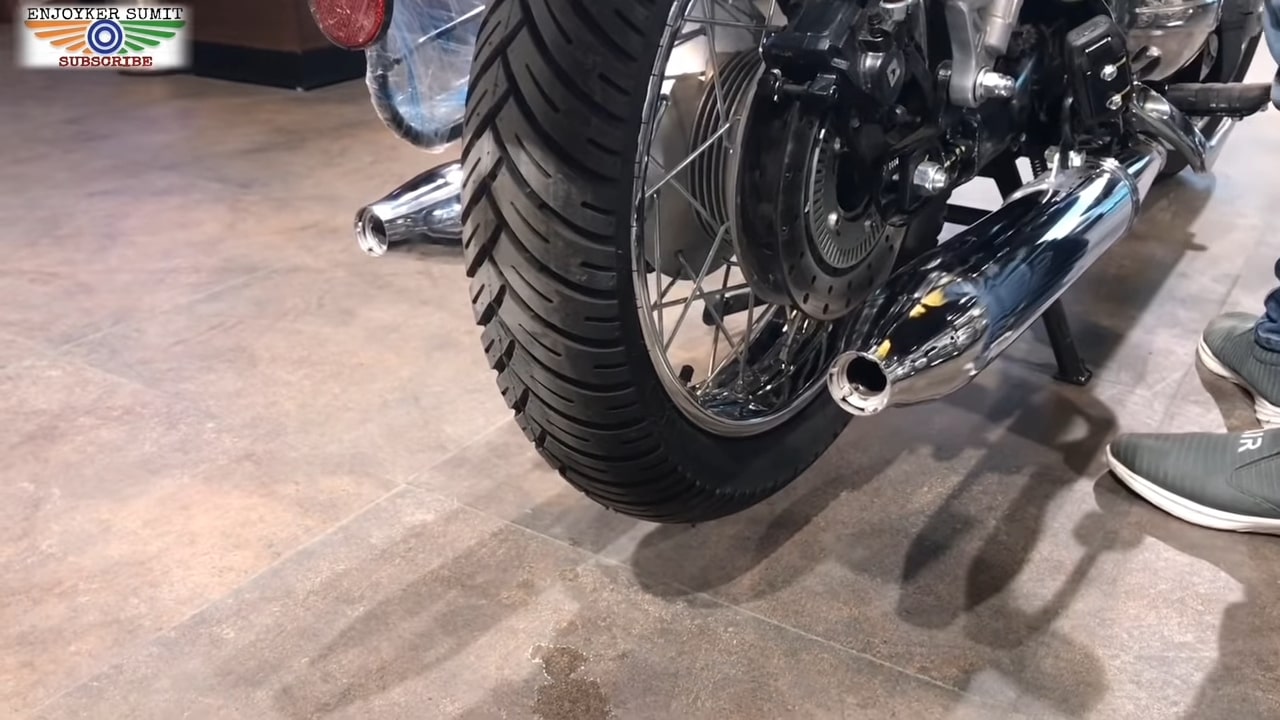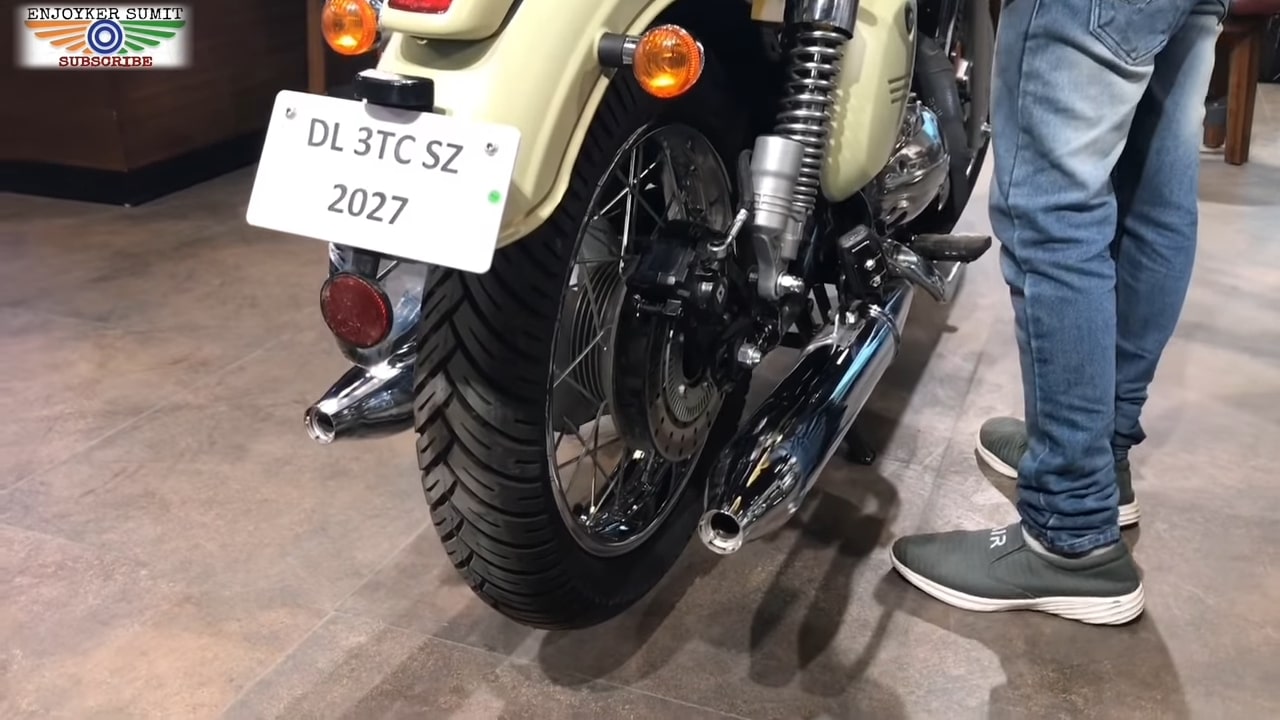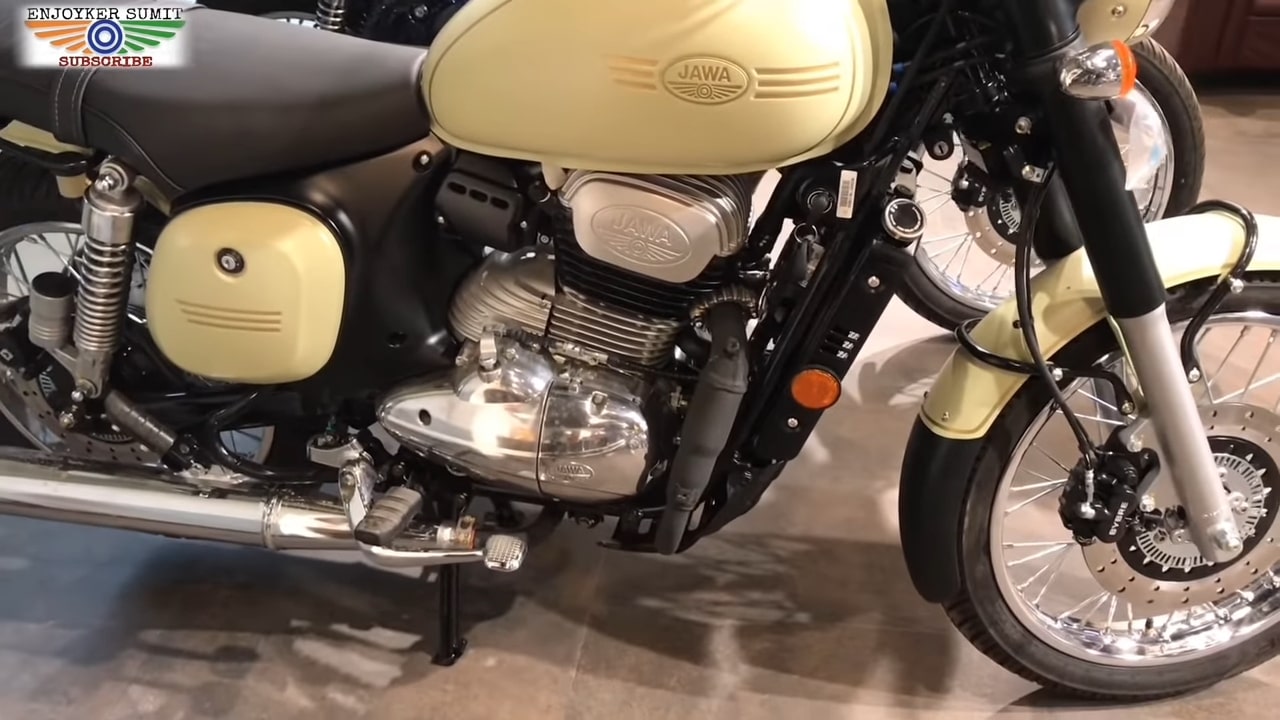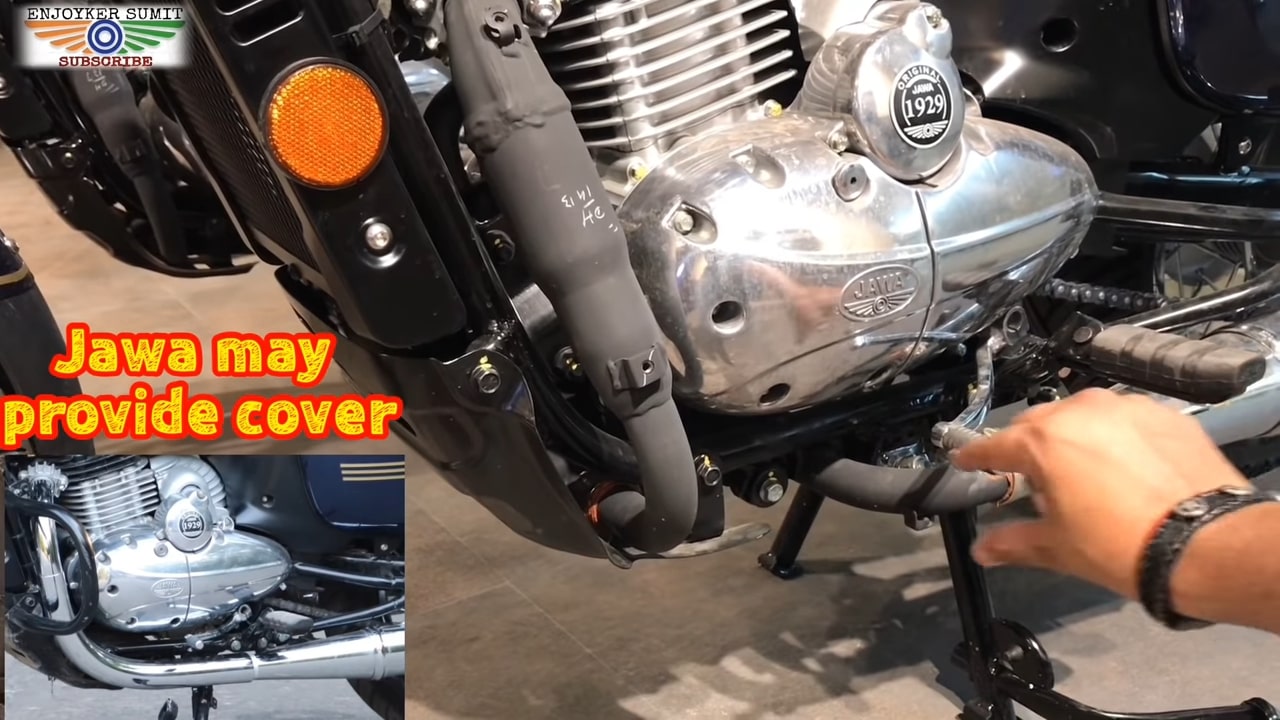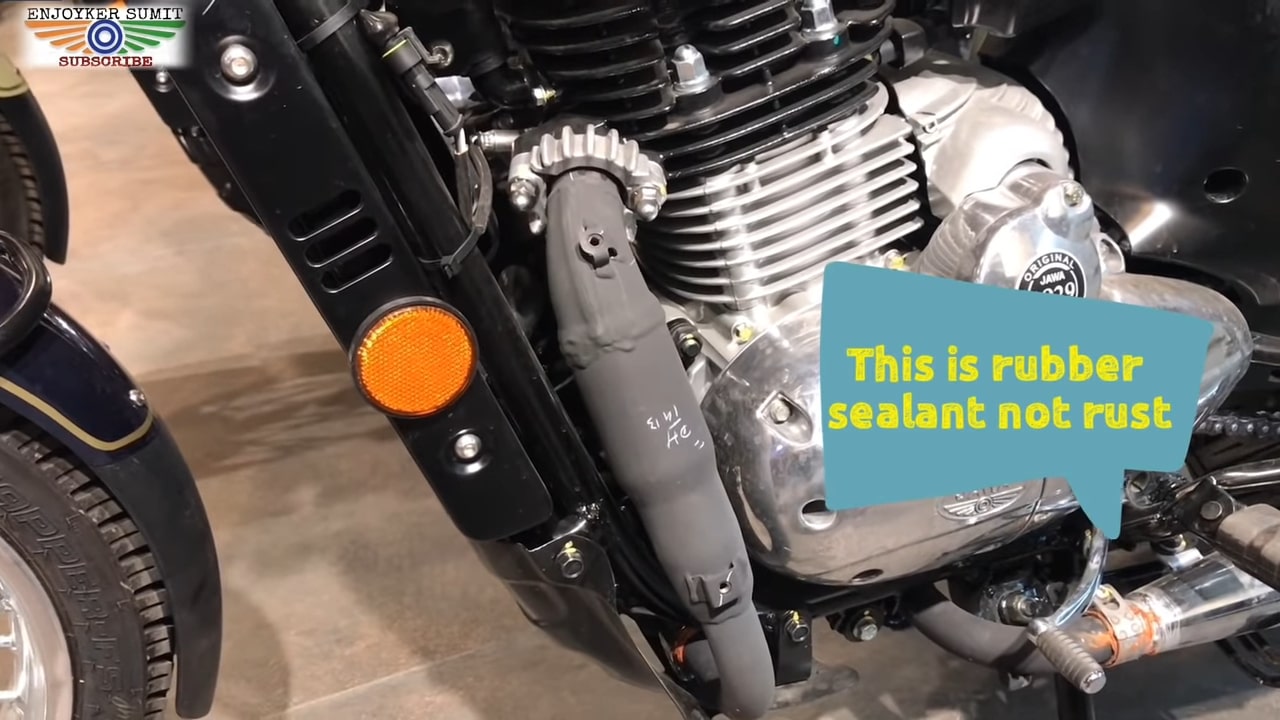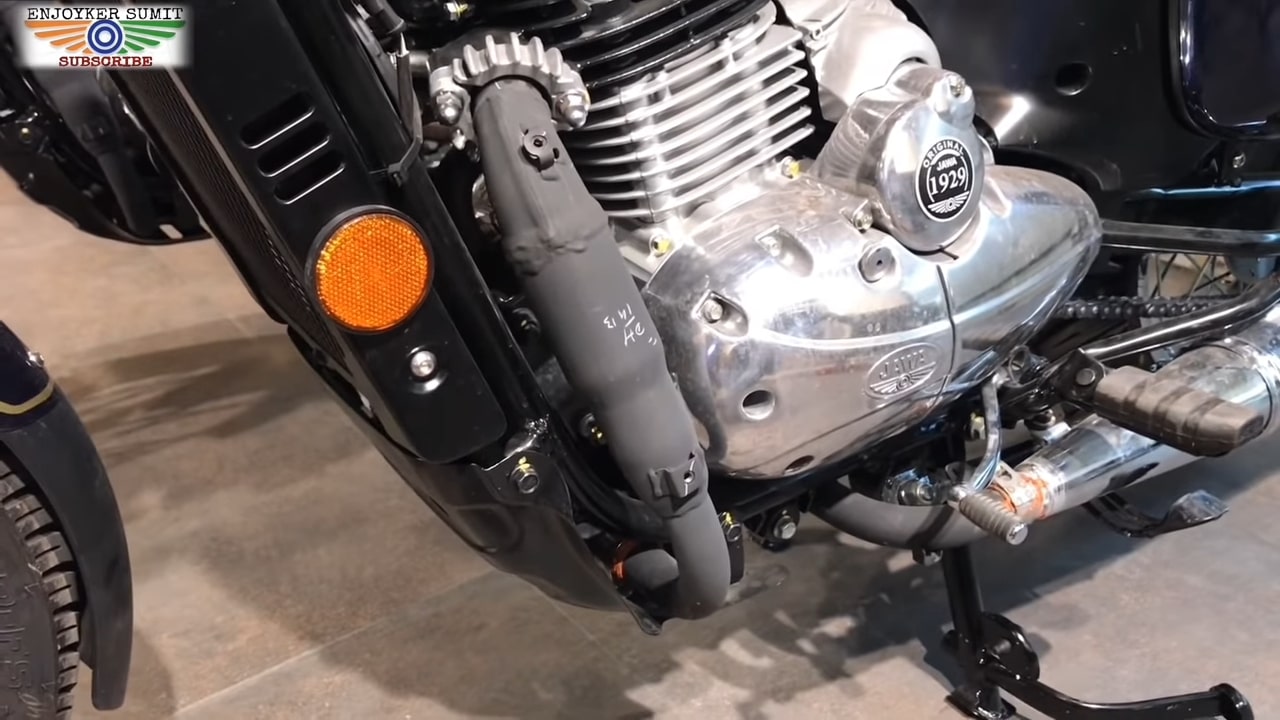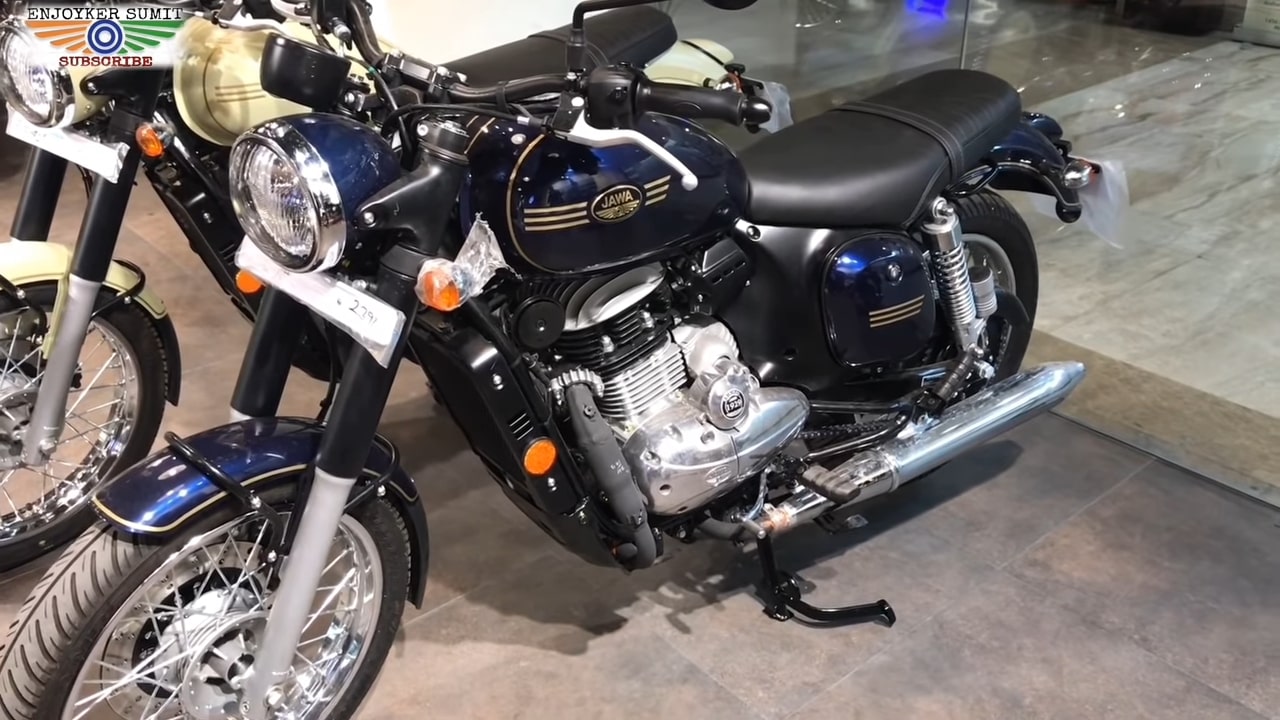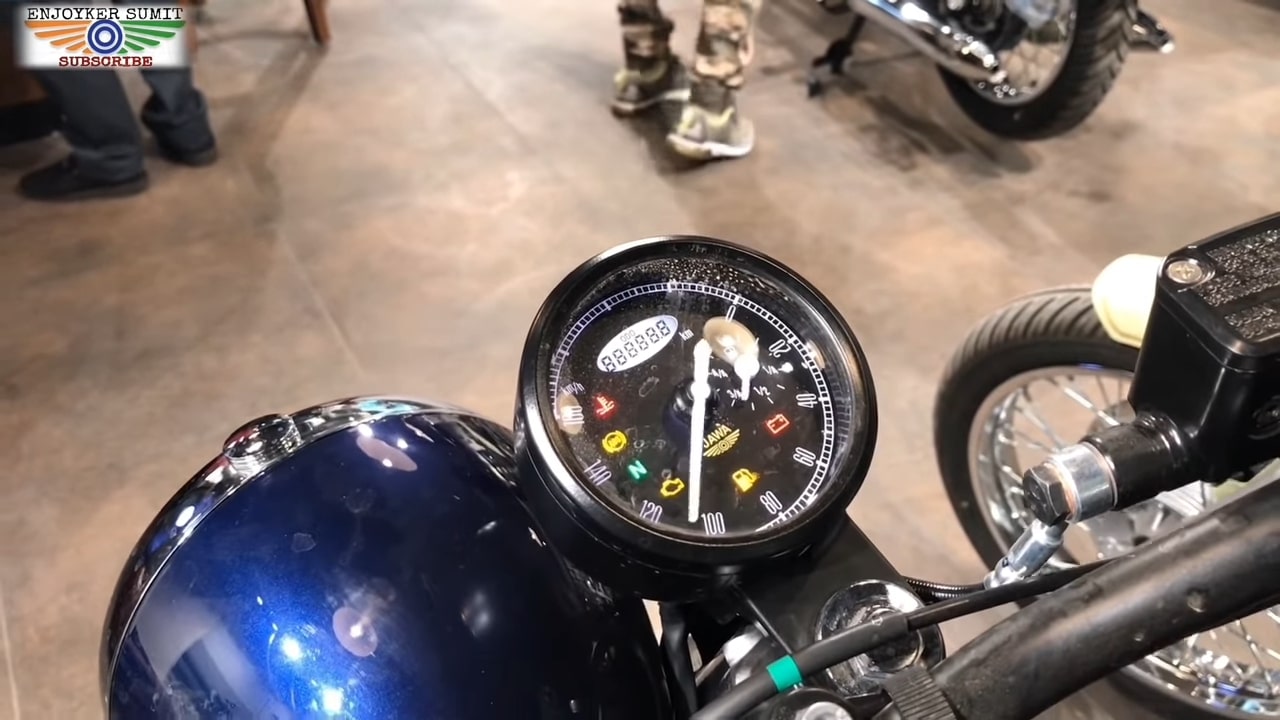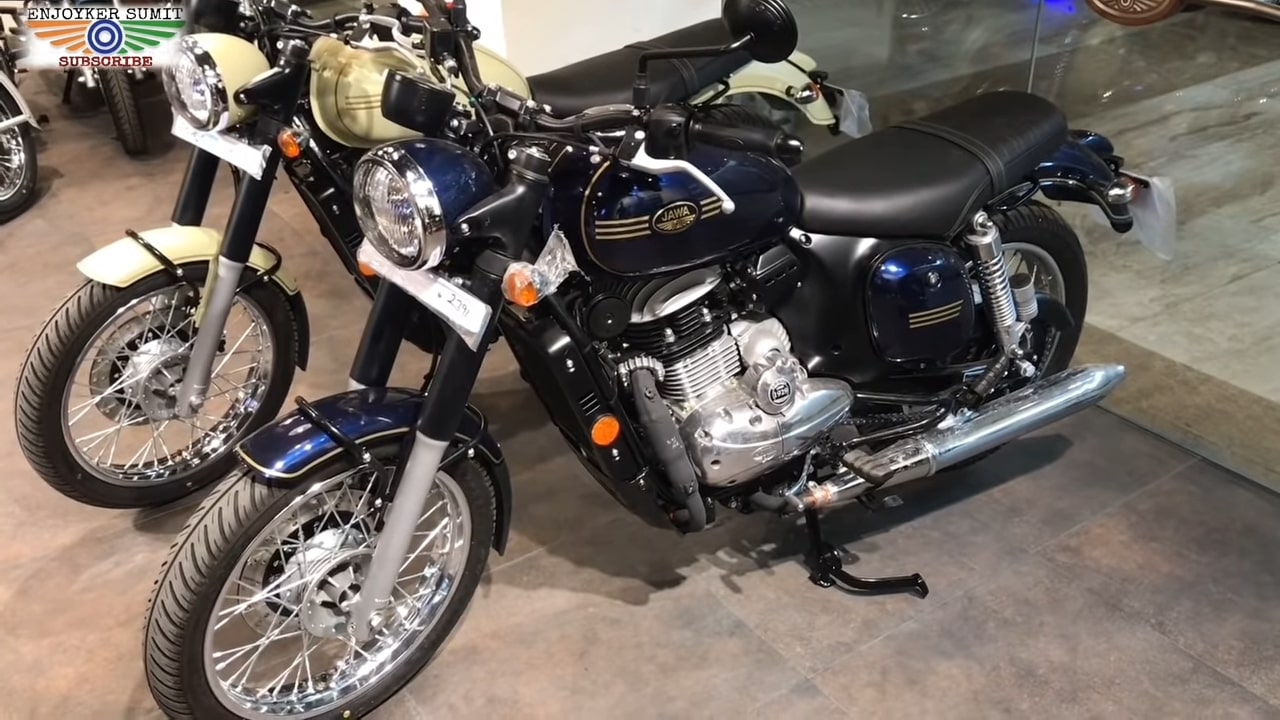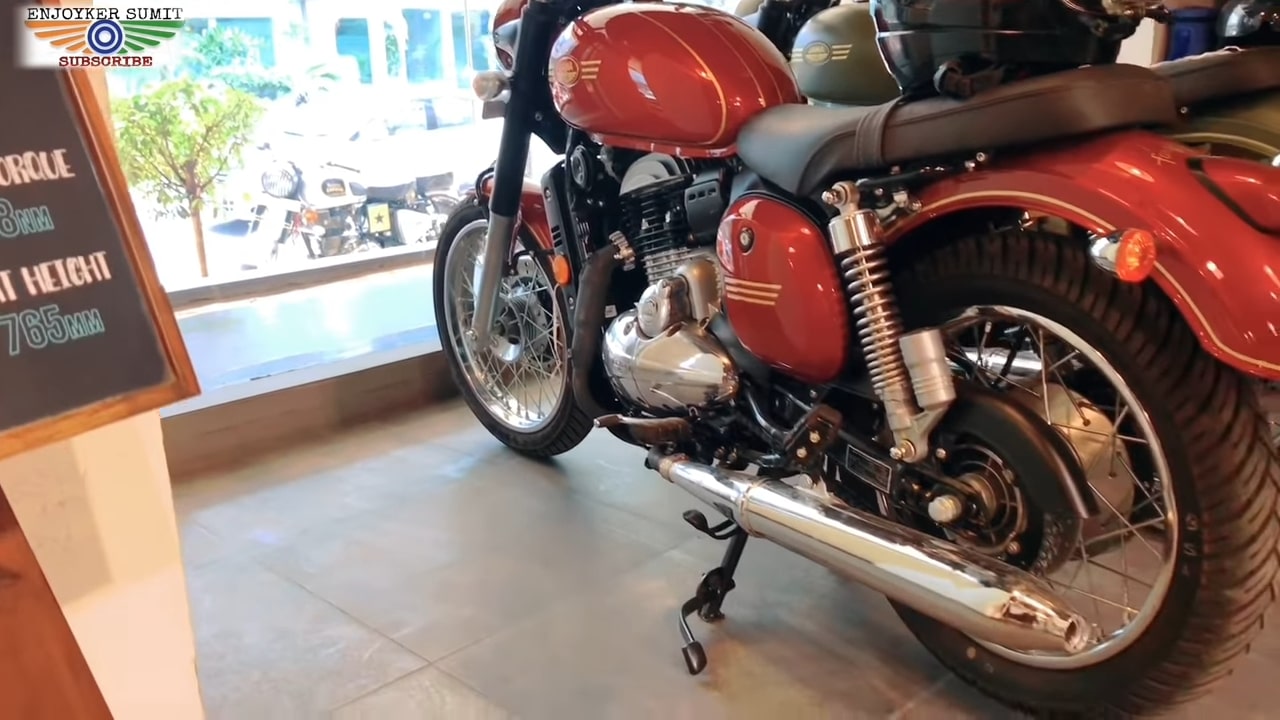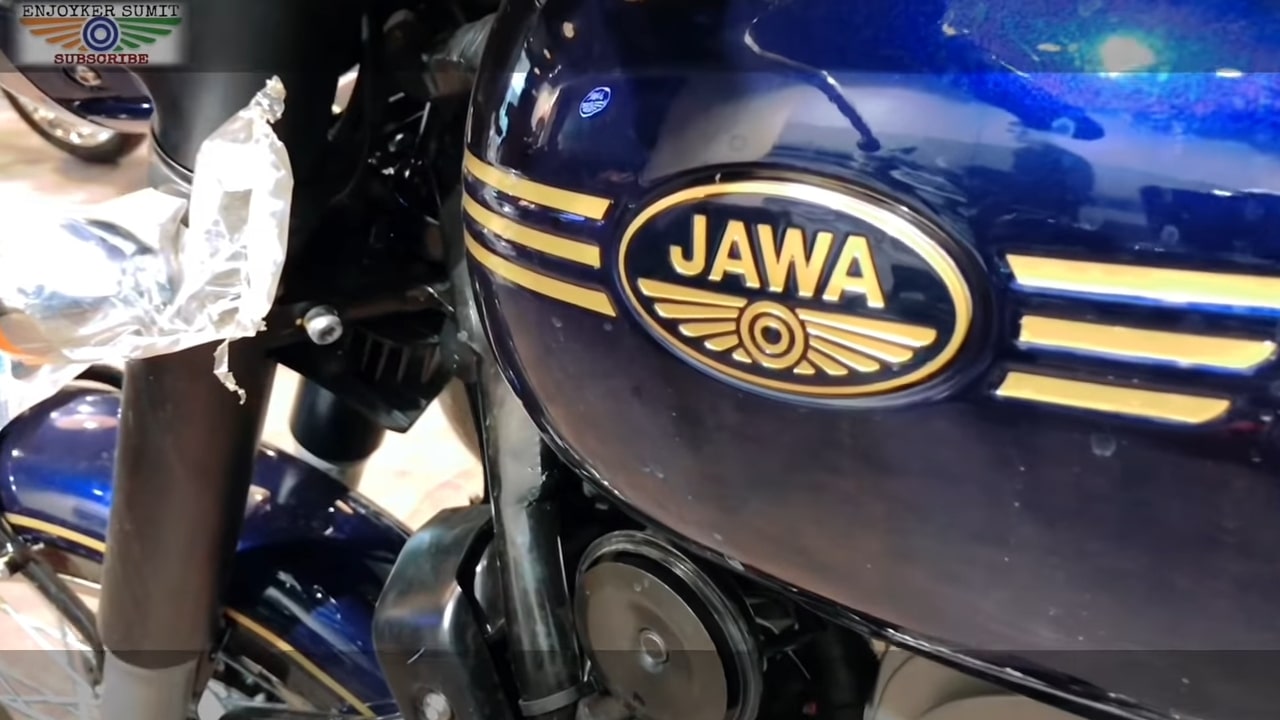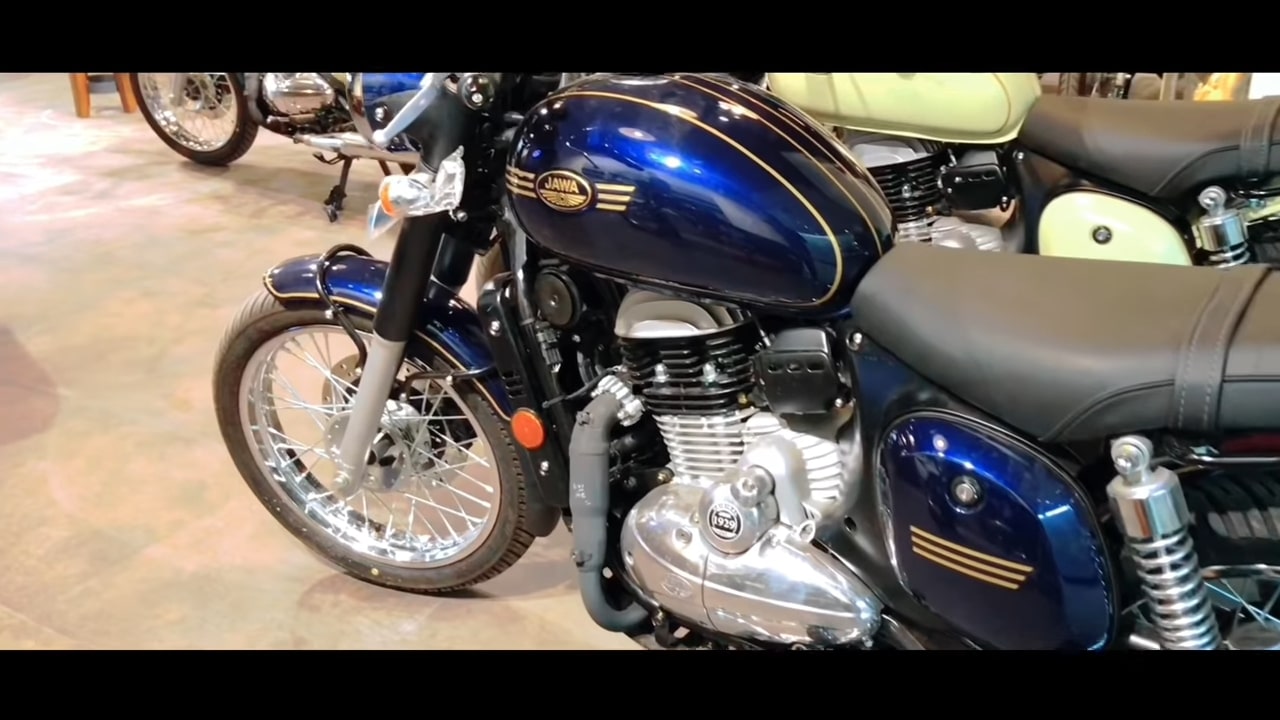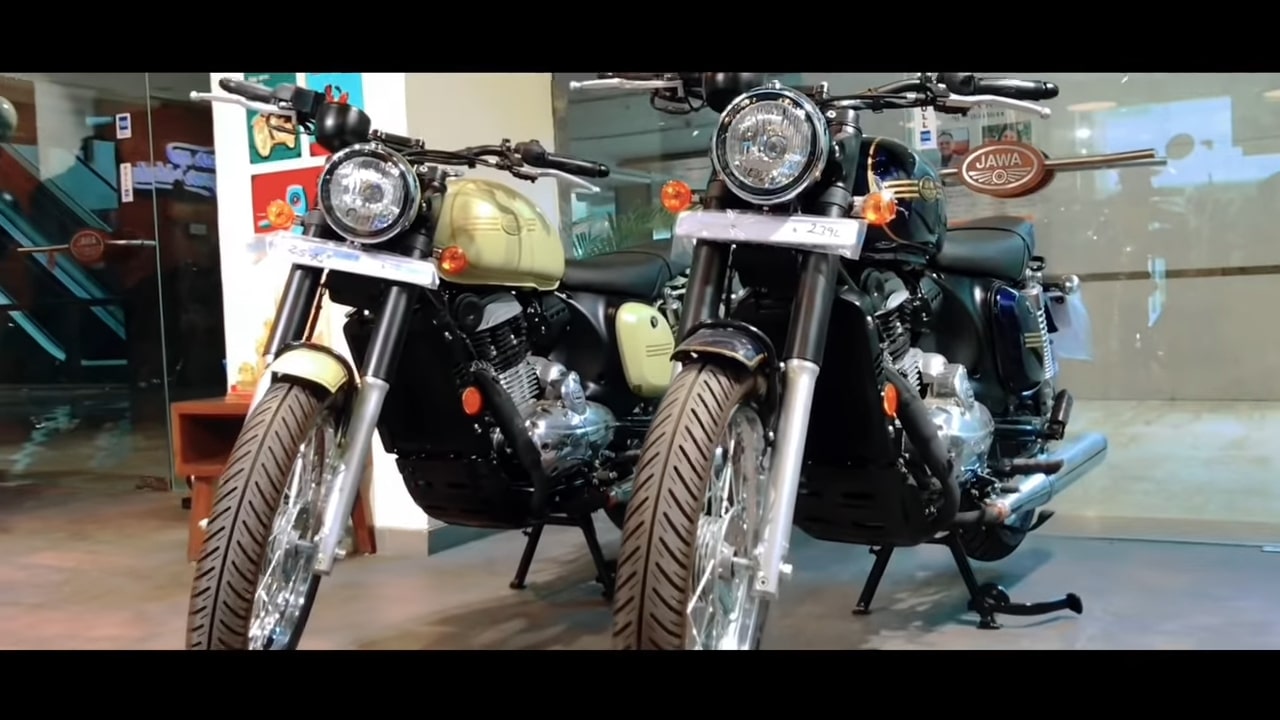 Video Source: Enjoyker Sumit
[caption id="attachment_560533" align="aligncenter" width="850"]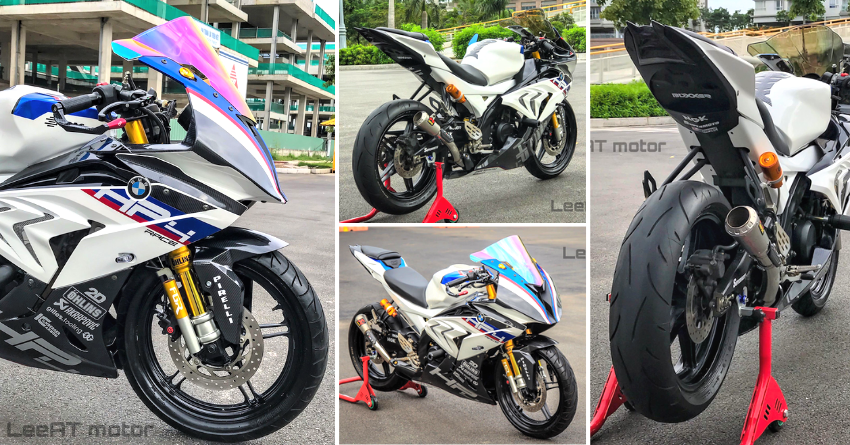 Yamaha R15 V2 Modified to Look Like a BMW HP4 Race Superbike[/caption]