The Yamaha Fazer 25 resembles the FZ25 in all its major senses besides some minimal design alterations. It has the same mechanics as FZ25 with an all-new front-end design and the bike gets a full fairing. Yamaha Fazer 25 is powered by a 249cc 4-stroke, SOHC, 2-valve, single-cylinder, air+oil cooled, fuel-injected engine that produces 20.9 HP at 8,000 rpm and 20 Nm at 6,000 rpm of torque. 2019 Fazer 25 ABS comes in two shades – Metallic Black and Dark Matt Blue. Fitted with the fairing that provides some wind deflection, the Fazer 25 has been aimed at riders who are interested in touring. The bike is available in India at a price of INR 1.43 Lakh (ex-showroom Delhi). Here are the pros and cons of the Yamaha Fazer 25.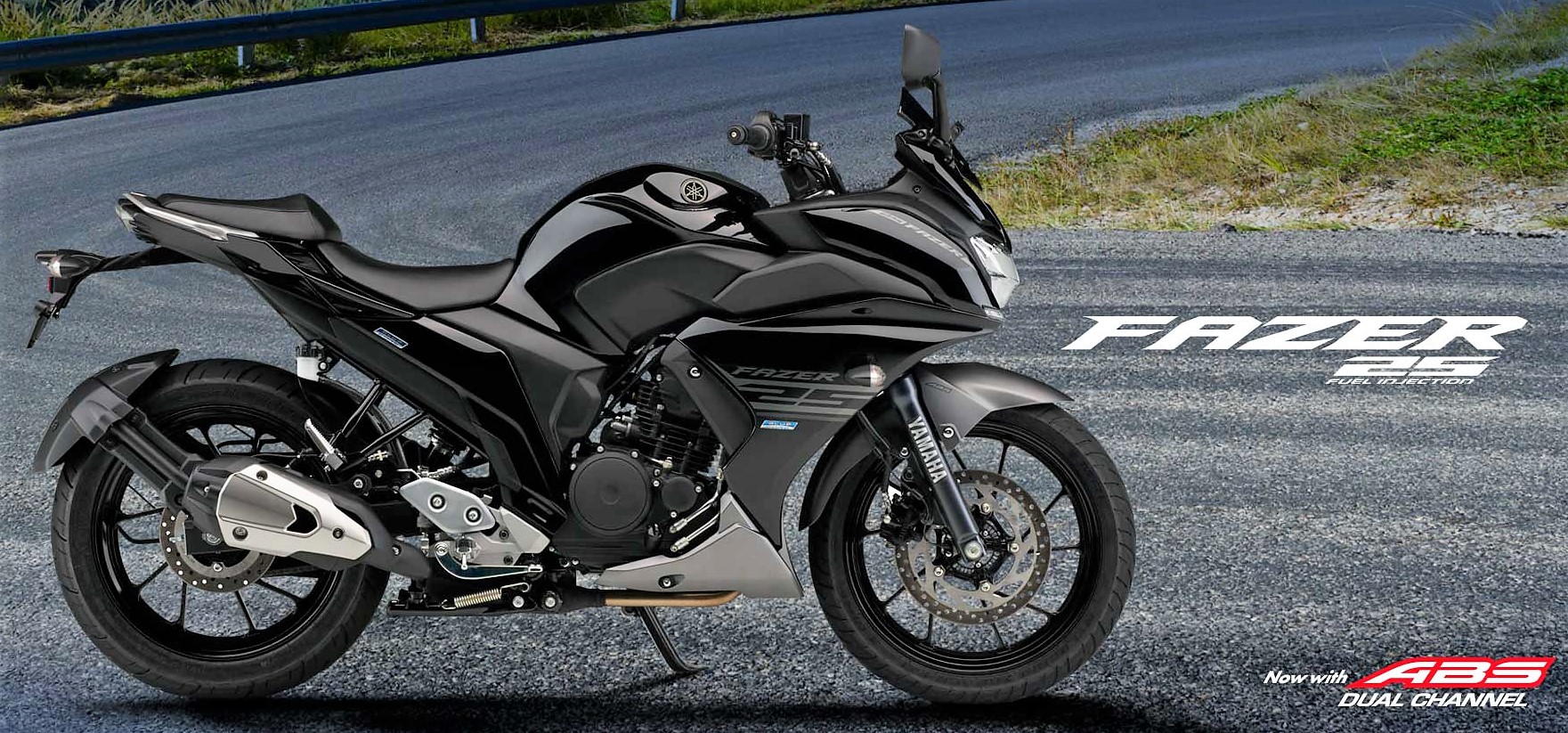 Yamaha Fazer 25 Pros
1. Most Affordable 250cc Fully Faired Bike in India: The Yamaha Fazer 25 is the most affordable full-faired 250cc motorcycle you can buy in India. It comes with a smaller price tag than most of the fully-fired motorcycles with this kind of engine and performance. Yamaha Fazer 25 competes with the Bajaj Pulsar RS200 and Honda CBR250R, considering both performance and price.
2. Excellent Mileage @ 40 KMPL: Yamaha Fazer 25 takes the spot with its excellent mileage of 40 kmpl (certified) which is indeed much better than its competitors. Thus, it leads to an overall low running cost and provides the user with the amazing power accessible at this range. The class-leading torque is bound to make it stand above all the segments in this range.
3. Solid Build Quality: Yamaha has built motorcycles with very well market appreciation. Fazer 25 is keeping the Yamaha image up to the mark with its amazing build quality. It is no different in build than Yamaha FZ25 besides adding a little of 5 kgs with its full fairing. It is rather going to be proved excellent on the roads in terms of better quality and even better handling.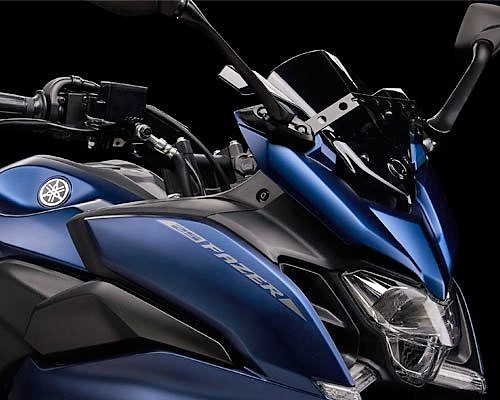 4. Lightweight: Yamaha has built the bike in such a way that it weighs just 157 kg with the full fuel tank and all fluids in the engine. A motorcycle that carries 14 litres of petrol, 1.55 litres of engine oil and a few other liquid components weigh quite low when compared to others around the performance segment. This makes it easy for riders to control the Fazer 25 in heavy traffic and even handling it around the bends at certain speeds.
5. Availability: The Yamaha bikes have been available in every 2-tier or 3-tier cities. They have expanded their dealerships store to make the bike available to even the remote areas. Unlike its competitors, the Yamaha Fazer 25 is available at every dealership store and getting it serviced or getting a part replaced is much easier.
6. High Torque: The 249cc, fuel-injected engine produces 20 Nm of torque at just 6,000 rpm. The high torque promises excellent riding comfort and easy drive on all types of terrains. The engine is relaxed and pushing the rider for high revving is not in its nature. The mature riding style may not be suitable for those who love revving the bike hard but could impress an audience which needs a bike with ample power and a powerful presence.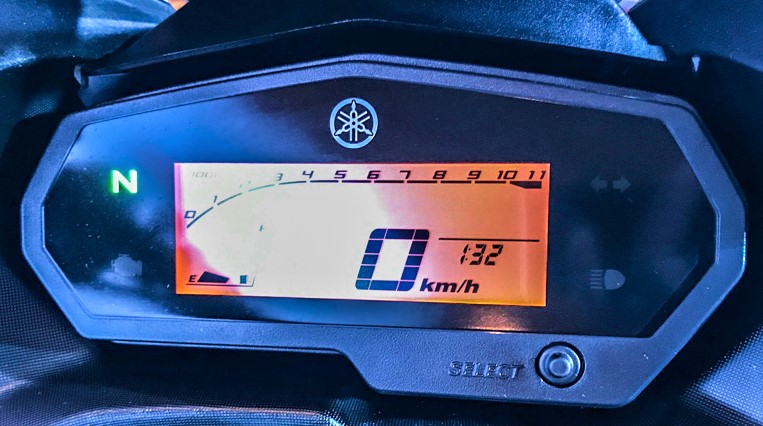 7. All-Digital Instrument Console: Yamaha Fazer 25 supports an all-digital instrument console. The features like a dual trip meter as well as a digital clock are rather impressive. The regular values like tachometer, speedometer, and odometer are placed in a perfect spot making it easier for the rider to see them while riding.
8. Attractive shades: Yamaha Fazer 25 is available in two shades:- Metallic Black and Dark Matt Blue. The shades are very stunning making the bike look rather attention-grabbing. All the colours are available in the same range of INR 1.43 Lakh.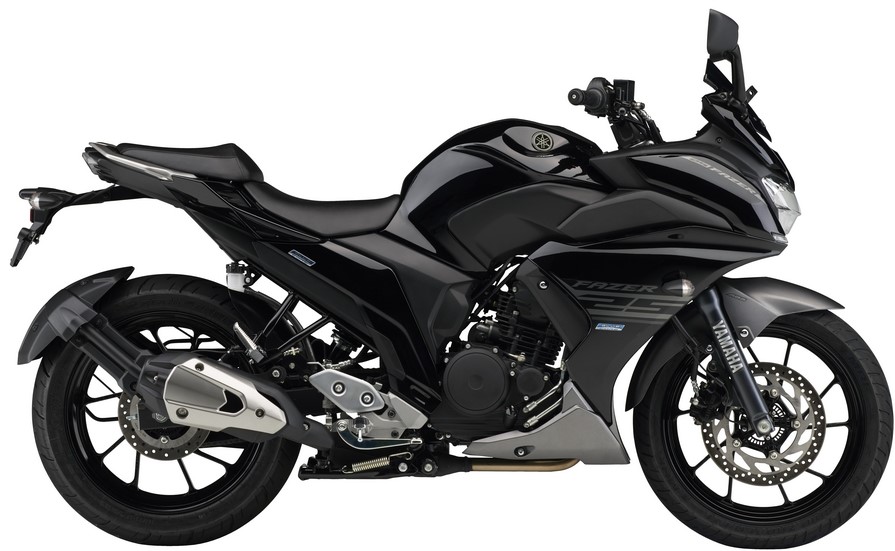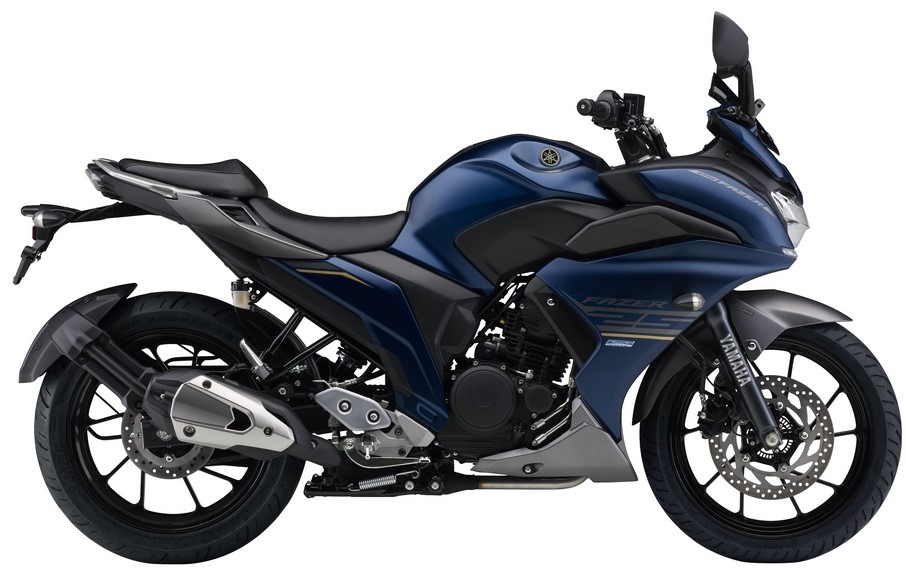 9. Low Power But Quick Acceleration: The Yamaha Fazer 25 may only generate 20.9 HP at 8000 rpm but the bike is quickest among all the fully faired motorcycles in this range. All the competitive bikes in this segment produce more power than it, but it leads the race with its acceleration.
10. Dual-Channel ABS: The launch of dual-channel ABS for an additional INR 14,000 has made the Fazer 25 more value for money than any other product. The current generation INR 1.43 lakh price tag offers the prominent safety feature on the quarter-liter motorcycle.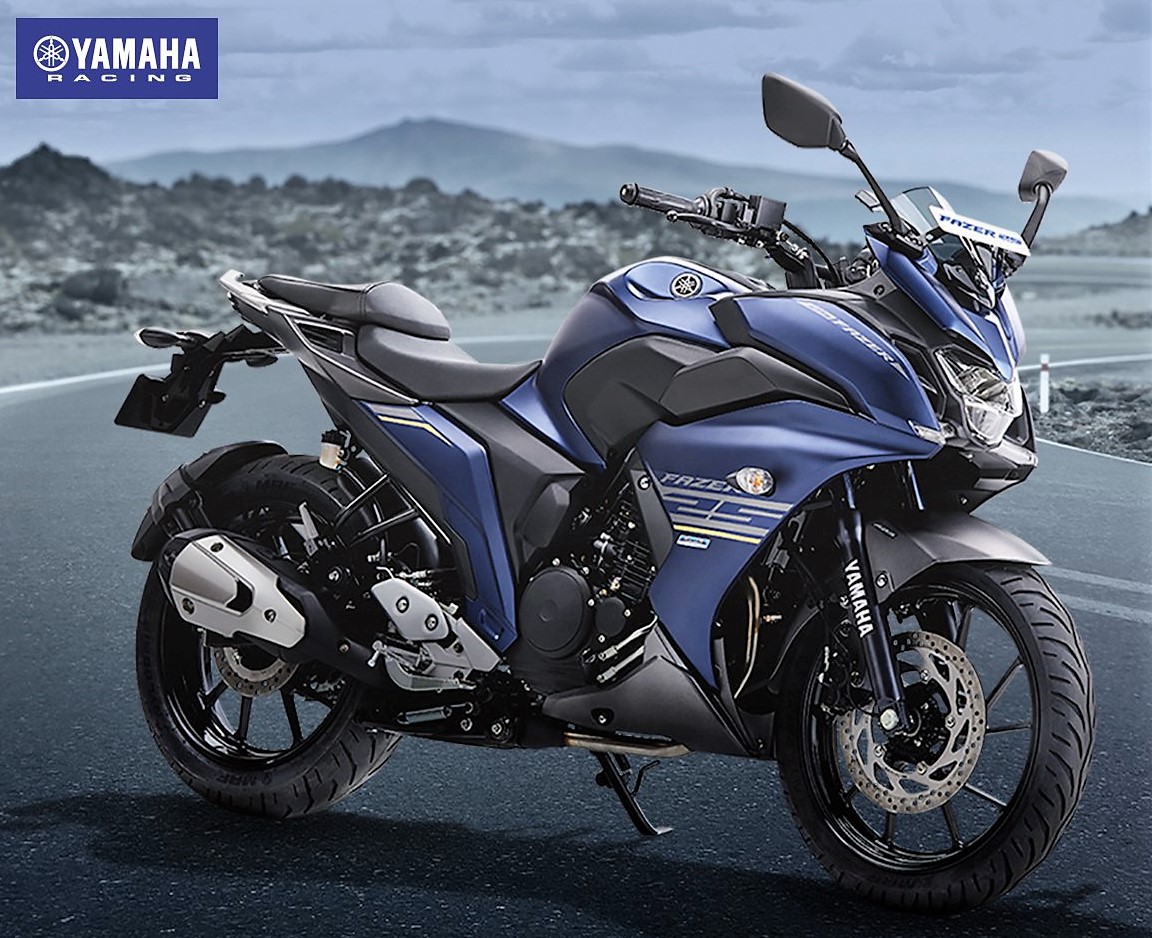 Yamaha Fazer 25 Cons
1. LED Headlamp: Just like its sibling FZ25, the Fazer 25 carries an LED headlamp which is criticized for the worst throw and less than usual illumination. It also features 2 new LED positioning lamps below the headlamp and a new dual horn. The LED lamps are rather good at saving power but compromising on the light quality is never a great idea.
2. Controversial Design: The Yamaha Fazer 25 may be winning all the spots with its powerful performance and mileage but it sure lacks that amazing macho sports bike design. The full fairing with those joint LED lamps looks like it's overdone with its design. The overall look of the bike is pretty weird and gives it a look of a moto-scooter from the front end.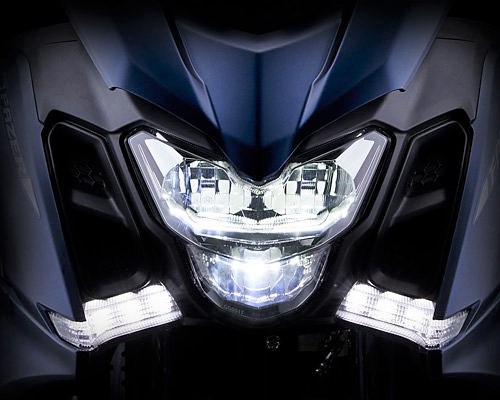 3. Lack of 6th Gear: Yamaha Fazer 25 lacks the 6th gear just like its sibling FZ25. The bike comes mated to a 5-speed gearbox rather than a 6-speed gearbox, may be on the intention of cutting the cost. This does not allow the bike to reach its full caliber.
4. Absence of Liquid Cooling: Yamaha Fazer 25 runs on an air+oil cooled engine rather than a liquid-cooled engine. This might be from the motive of cutting the costs. The overall bike may be somewhat expensive according to the Indian market if one uses a liquid cooling engine. Though the air cooling allows the bike to perform better but liquid liquid-cooled engine is always a better choice considering every aspect.