2019 Audi Q3 is now official. The compact SUV rivals the Volvo XC40, BMW X1, and Mercedes GLA, bringing mouth-watering design lines through its second generation model into the global market. Fans would love to know that the front is now more in-line with upcoming Audi Q8 and sporty Audi Q2. The front octagonal bold grill with vertical lines, running throughout the inner section, looks commanding and leaves a unique impact on the viewer's mind. The hexagonal bumper inserts are connected to each other, dividing the bumper into upper and lower half. The headlight is all new, leaving the decent old face for a more aggressive look. [caption id="attachment_241499" align="aligncenter" width="872"]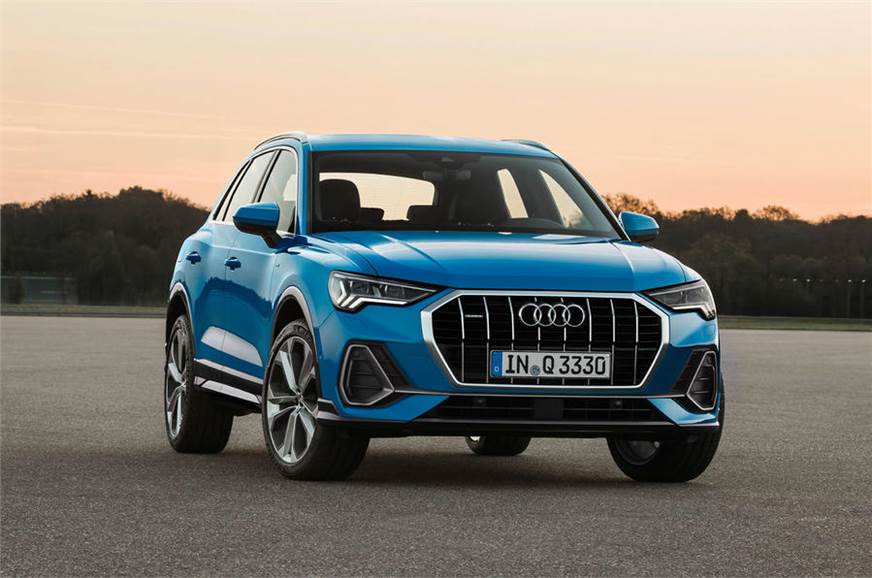 2019 Audi Q3 SUV Officially Unveiled[/caption] Audi Q3 will make it to India in 2019, leaving enough time for buyers to make a decision. The earlier model felt soft from most corners whereas current generation cars, like the Volvo XC40, bring edgy designs to the rescue.
Audi
followed the same approach and came back with a front and rear end worth admiring all day long. The wheel size has grown effectively, leaving buyers with an option between 17-inch to 20-inch wheels. The decently designed cladding adds more SUV character to this car, further offering highlights like dual tone body shades and a long list of external equipment.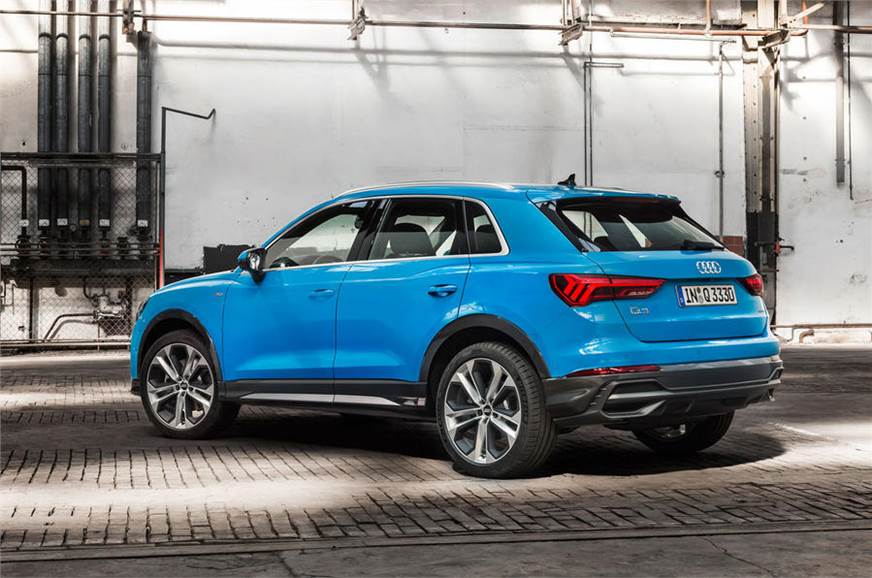 The new MQB platform brings more legroom for the rear seat and helps improve the overall length and width by a visible margin. The car comes with highly acclaimed safety features like pedestrian detection, 360-degree camera, cruise control and park assist. The base variant will feature 10.25-inch console display while an optional 12.3-inch unit will also be available as an optional feature. The international range of engines for Audi Q3 includes 1.5L turbo petrol, 2.0L turbo petrol, and 2.0L diesel. Indian market will retain the 1.4L petrol and 2.0L diesel engine, with the latter one getting an all-wheel-drive option.