2018 Aston Martin Vantage was recently unveiled internationally. A car that looks more like a sci-fi concept, this new Vantage is a very important product with its highest selling car tag under the Aston Martin brand name. The car looks extremely different with its unique front grill and vibrant paint scheme. [caption id="attachment_163554" align="aligncenter" width="962"]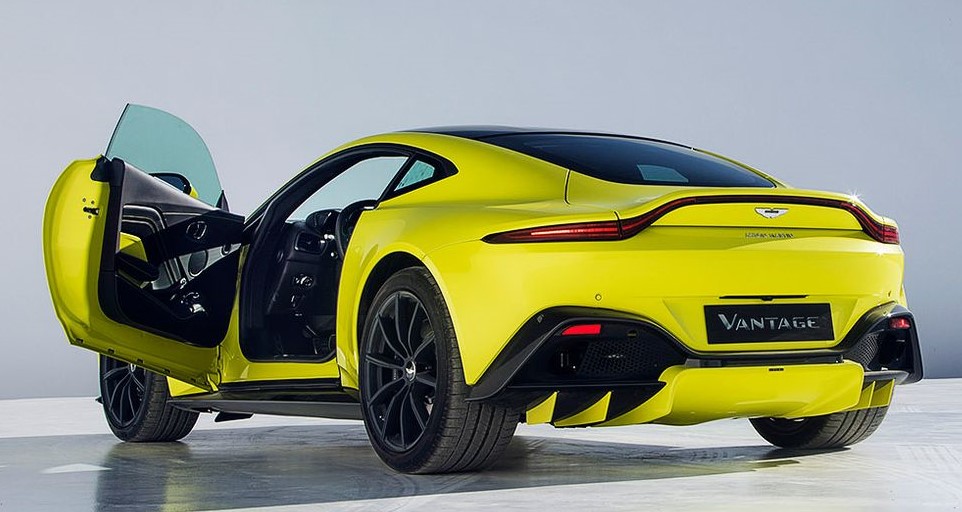 2018 Aston Martin Vantage Officially Unleashed[/caption] Unlike most cars with division of front fascia into multiple phases, 2018 Vantage keeps things simple. The typical Aston Martin face now comes divided in two sections that includes one for the air supply and other for neatly wrapping the bumper into its body (bonnet in this case). Finding fender here is quite a difficult job as large alloy wheel and hyper low bonnet helps them skip this part. The unique design lines can be seen all over its body. 2018 Vantage flaunts a rear design that was never seen on any other vehicle around this class. Sleek LED lights that run almost end to end on the car makes it look futuristic from all angles.
Windows are minimal on the new Vantage while 10-spoke black wheels look awesome with the car's profile. They even have a quad pipe exhaust system as an option over the standard unit. The interior looks outstanding with exterior theme visible at certain parts. Center console looks complex but lists almost anything you will need while driving, all through the conventional buttons instead of a touch control. The car is powered by a 4.0L, twin turbo V8 producing 503 HP and 684 Nm. 2018
Aston Martin
Vantage claims a top speed of 314 kmph while 0-100 kmph takes just 3.6 seconds. The deliveries for the car will start around Mid-2018 and buyers will need to spend almost $1,50,000 (approx INR 97.20 lakh) for the standard car. Calculating imports, it will cost somewhere close to INR 2 Crore in India.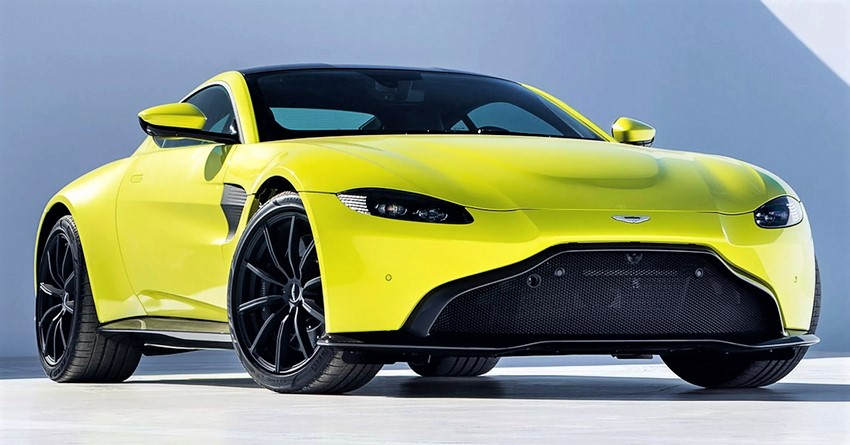 Photos Source: The Verge