Bulleteer Customs, a Bengaluru-based motorcycle customization shop, has converted an old Royal Enfield Standard into an electric bobber. The motorcycle, which was first showcased at Royal Enfield Mania half a year ago, features a custom-made battery pack and motor, as well as a number of other modifications.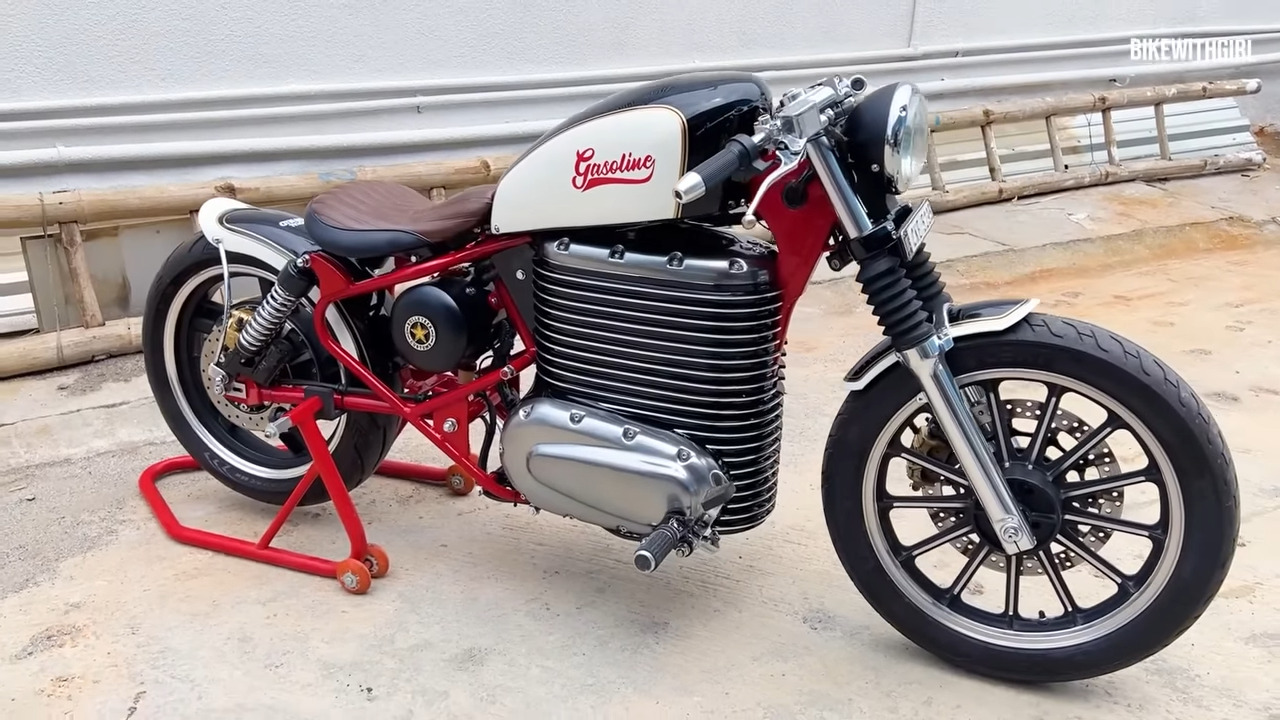 The donor vehicle for the project was a 1984 Royal Enfield Standard, which was previously owned by Ricky, the owner of Bulleteer Customs. The original chassis of the motorcycle was retained, but the engine was replaced with a 5 kW rear hub motor. The battery pack is housed in the original fuel tank, and it takes 6 hours to fully charge. The motorcycle has a range of 90 kilometres on a single charge.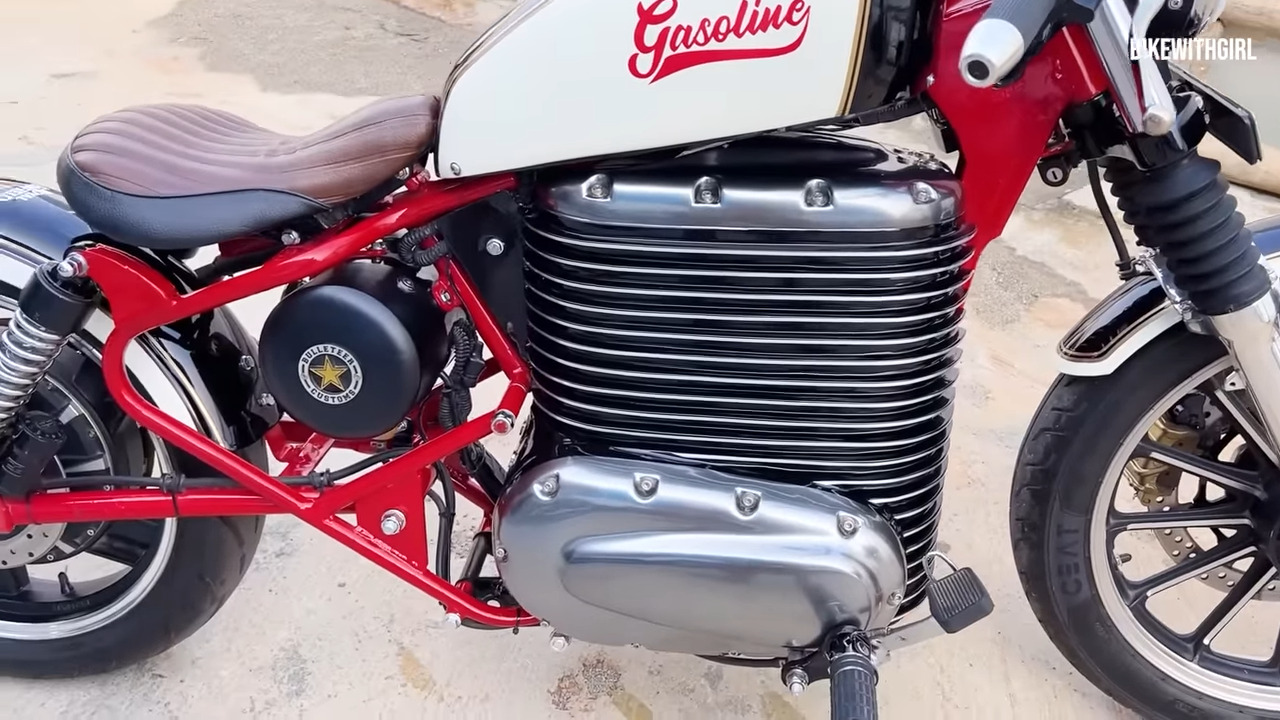 In addition to the electric powertrain, Bulleteer Customs also made a number of other modifications to the motorcycle. The handlebars have been replaced with clip-on handlebars, and the wheels have been machine-finished.
The motorcycle also has a custom instrument cluster, fat tires, and round headlights. The overall effect is a sleek and stylish electric bobber that retains the classic lines of the original Royal Enfield Standard. The motorcycle is sure to turn heads wherever it goes.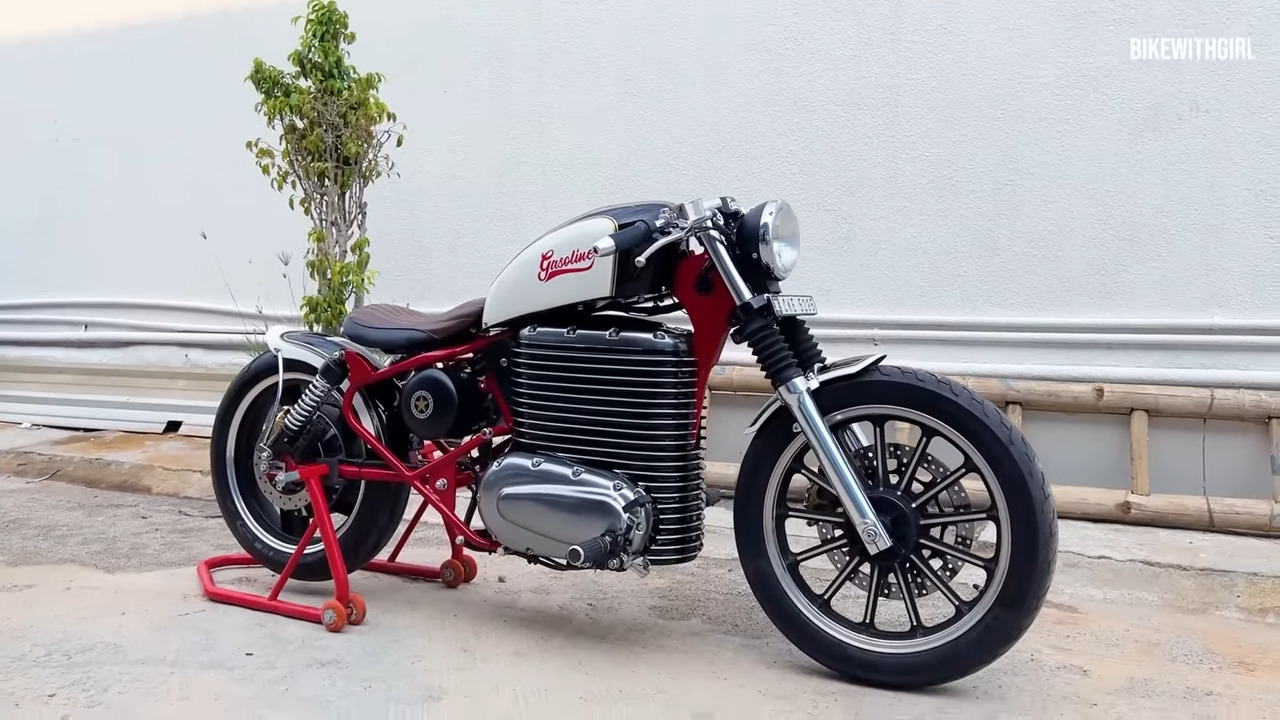 Bulleteer Customs has not yet released pricing information for the electric bobber, but Ricky has said that it would likely cost around Rs 3 lakhs to 3.5 lakhs, excluding the cost of the donor vehicle. The electric bobber is a unique and stylish way to experience the classic Royal Enfield motorcycle. It is sure to appeal to fans of both classic motorcycles and electric vehicles.
Images Source - BikeWithGirl