SSC Cars
Featured SSC Cars
Most Popular Cars by SSC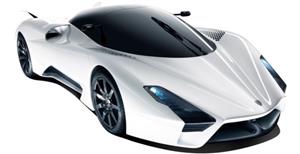 SSC Tuatara V8
3473 views this week
₹ 3500,00,000
All Cars By SSC
Categorized SSC Cars by Status
SSC Cars by Body Type
Filter SSC Cars by Body Type
About SSC
Know more about SSC
The Shelby SuperCars Inc. well known as the SSC is an American automobile manufacturing company founded in the year 1998. The owner of the company was Jerod Shelby, and it was located at West Richland near the Tri-cities in Washington. The SSC mainly specializes in super cars. The SSC aero was built with twin turbocharged push rod V8s engine. This 6.35 litres V8 produced 1, 287 bhp, which makes this as the most powerful car every produced in the world.
Later September 13, 2007, the SSC Aero became the fastest production car. The ultimate Aero had a maximum speed of 414 kilometers per hour. This American supercar manufacturer after several long years is going to introduce its latest supercar. It has named its new car as Tuatara. There is not much information about this car, and there is no idea about its making to the top position like the Ultimate Aero that was built long ago.
Related Resources
You may like to view
Questions and Answers
Most Popular Answers for SSC
What is the mileage of SSC Tuatara?
29 December 2022 06:07
SSC Tuatara is not yet under production and its mileage figure has not been revealed by the company. SSC stands for Shelby Super Cars and they claim their billet aluminum V8 engine under the hood to produce 1350 BHP @ 6800 rpm and 1735 Nm @ 6800 rpm. The car when under high power mode can produce 1700 BHP @ 9200 rpm. It uses a 7-speed manual transmission or can be equipped with 7-speed SMG paddle shift gearbox. It measures 1092 mm in height and has a ground clearance of 104 mm.
Ask a Question