FAB Regal Raptor Bikes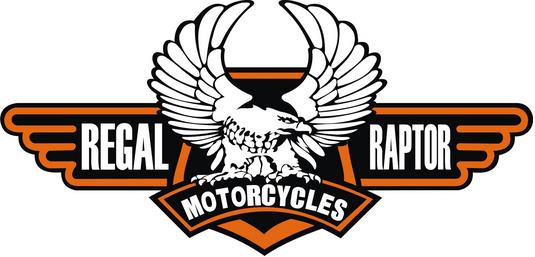 Featured FAB Regal Raptor Bikes
Most Popular Bikes by FAB Regal Raptor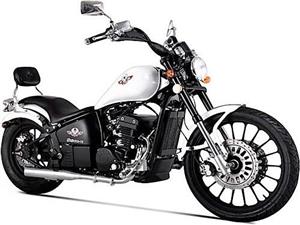 FAB Regal Raptor Daytona 350
887 views this week
₹ 3,22,000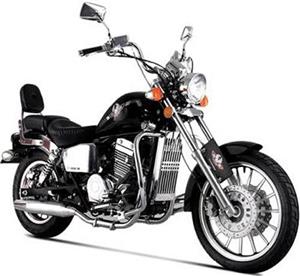 FAB Regal Raptor Cruiser 350
356 views this week
₹ 2,96,000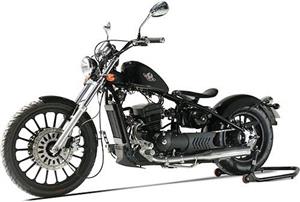 FAB Regal Raptor Bobber 350
438 views this week
₹ 3,33,000
All Bikes By FAB Regal Raptor
Categorized FAB Regal Raptor Bikes by Status
FAB Regal Raptor Bobber
438 views this week
₹ 3,33,000
FAB Regal Raptor Cruiser
356 views this week
₹ 2,96,000
FAB Regal Raptor Daytona
887 views this week
₹ 3,22,000
FAB Regal Raptor Bikes by Body Type
Filter FAB Regal Raptor Bikes by Body Type
Related Resources
You may like to view
Questions and Answers
Most Popular Answers for FAB Regal Raptor
What are the specifications of oil to be used in FAB Regal Raptor Cruiser 350?
29 December 2022 06:08
FAB Regal Raptor Cruiser 350 is powered by a water cooled, 4 - stroke twin cylinder, fuel injection with a displacement of 320 cc which can deliver power of 17.00 kW at 8500rpm and 22 N.m at 6500 rpm. It can touch the speed of 130 kmph and can sprint from 0-60 kmph in 3.5 sec. The oil grade used is SAE 10 W/40 API SG. It has got a metal frame with oil-bathing multi-plate clutch with 5 gears. The suspension is handled by telescopic hydraulic shock absorbers at the front and telescopic hydraulic shock absorbers at the rear. It has got 300 mm front disc brakes and 240 mm rear disc brakes. The bike weighs 180 kgs in weight and has fuel tank capacity and ground clearance of 14 litre and 140 mm respectively.
I WANT TO BUY FAB Regal Raptor 350 BIKE BUT I AM UNABLE TO FIND Dealer IN DELHI (NCR)?
29 December 2022 05:51
FAB Regal Raptor comes with 3 different bikes, Bobber 350, Daytona 350 and Cruiser 350. The bikes have been announced recently and their prices have been shown also. The range comes in INR 2.96-3.33 lakh. The bikes are sold by accepting the booking amount of INR 50,000 and you can check the availability by contacting them through their official website. The official showroom of the company is at Road Number 36, Jubilee Hills, Hyderabad and you can contact them for further details and choose the bike out of the available 3 options. All of them come with a twin cylinder 320 cc engine, producing 22 BHP and 21 NM of torque.
Ask a Question